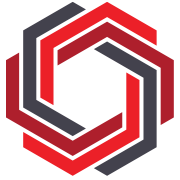 SAFNOG-1
---
Dates & Location
SAFNOG-1 will be held at the Hilton Sandton hotel in Johannesburg, South Africa between the dates of 22nd and 23rd April, 2014.
---
Registration
Registration for SAFNOG-1 is now open! Please register here.
Please note that speakers and sponsors enjoy complimentary registration.
---
Who Is Attending SAFNOG-1
You can view the list of all currently registered participants who will be attending SAFNOG-1 here.
---
Meeting Agenda & Program
You may find details on the meeting agenda and program here.
---
Travel Information
You can find travel and hotel booking information for SAFNOG-1 here.
---
Speaker Bio's & Profiles
Learn more about our distinguished speakers here.
---
Call for Papers
The Call for Papers is now out. Kindly submit a conference talk here.
---
Sponsors
You can find the list of SAFNOG-1 sponsors here.
---