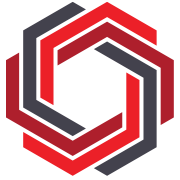 SAFNOG-1 Travel Information
---
The Southern Africa Network Operators Group (SAFNOG)
Johannesburg, South Africa 22 April - 23 April, 2014
http://www.safnog.org
Venue
SAFNOG-1 will be held at the Hilton Sandton Hotel, Johannesburg, South Africa.
The physical address to the hotel is:
138 Rivonia Road
Sandton, Gauteng, 2196
South Africa
Tel: +27 11 322 1888
Fax: +27 11 322 1818
E-mail: reservations.sandton@hilton.com

The hotel will provid free, pre-validated parking to all participants who will be driving to the hotel, and wish to park their vehicles at the hotel parking facility. Pre-validated parking tickets can be collected from the registration counter by the meeting ballroom entrance during registration, tea/coffee or lunch breaks.
---
Internet Access
Internet Access well be available, at no extra charge, to all participants in and around the conference ballrooms at the venue.
The Internet Access will be provided by SEACOM. The event will have 2Gbps of bandwidth, supporting both IPv4 and IPv6. DFA (Dark Fibre Africa) will provide redundant pairs of dark fibre between the venue and SEACOM's nearest service PoP.
The venue will be covered by 802.11a/b/g/n wireless, supporting both the 2.4GHz and 5GHz bands. You will be able to wirelessly connect to the Internet with your laptops and other devices.
The wireless SSID that will be used for this event is SAFNOG-1. There will not be any password authentication required.
---
Travel Visa & Health Requirements
South Africa requires certain passport holders to apply for and obtain visas before traveling to the country.
The country also requires certain nationals to have and produce a Yellow Fever vaccination certificate, upon arrival.
In order to verify whether you are exempt from visa requirements, or require a visa to enter South Africa, please check here.
If you require an invitation letter for your visa application, please contact the SAFNOG Secretariat at the e-mail address below:
secretariat at safnog.org
---
Accommodation
Accommodation is available at the Hilton Sandton hotel, which is the venue for SAFNOG-1 as well.
The SAFNOG Management Committee have negotiated a preferred group rate for all SAFNOG-1 participants that will be staying at the Hilton Sandton Hotel. The rate is ZAR1,250 (or approximately US$116) per night. This rate includes breakfast and in-room wireless Internet access, although there will be free, high-speed Internet access provided for the SAFNOG-1 event itself.
To enjoy this preferred rate with the Hilton Sandton hotel for your booking, please follow the link below:
In case you are going to make your hotel booking by phone to the hotel, please reference the details below so your reservation is confirmed at the SAFNOG preferred rate:
Group Name: SAFNOG
Group Code: GSEAB
We recommend that participants arrange to arrive into Johannesburg on the 20th April, 2014, and depart on or after the 24th April, 2014
Alternative accommodation options in and around the Hilton Sandton hotel are shown below (not exhaustive):
---
Getting From The Airport To The Hotel By Car
The hotel staff at the Hilton Sandton hotel are happy to help you with your transportation arrangements. Please call the hotel in advance for taxi and limousine services, public transport and car rental information. The hotel is centrally located in Sandton's business district and can be easily reached from O. R. Tambo International and other regional airports.
---
Getting From The Airport To The Hotel By Train
We recommend that travelers make use of the new, and excellent high-speed train - the Gautrain - that runs from the airport to Sandton; the suburb where the event will be held. Once you have cleared the Immigration and Customs formalities at O. R. Tambo International airport, you will enter a large circular Arrivals area. There is a tourist desk at the outer rim of the circle that can help answer any questions that you have, and also provide you with useful information about tourist attractions in Johannesburg. If you think you will have spare time after the meeting, it will be a good idea for you to pickup some of the many free handouts that they have available!
The Gautrain terminus is on the upper level of the airport's Terminal A. Signage should help get you there quite easily, or just look around the "iHelp" posters, and ask for assistance from one of the many airport assistance staff that are spread out around the airport.
You will need to purchase a ticket before getting onto the train. Tickets are actually in the form of reusable smartcards that will require you to "load" money on to them for use. The card costs ZAR12, and the fare from the airport to Sandton is ZAR125. The pay stations accept ZAR currency as well as major credit and debit cards.
---
Mobile Phone Access & Roaming
GSM mobile phones that can operate in the 900MHz and 1800MHz for GSM, and 2100MHz for 3G will work fine in South Africa.
In case you plan to purchase a local SIM card to avoid high roaming costs, you will need to register with the SIM card sellers first. You will be requested to provide a copy of your passport and physical address where you will be staying. The process is administrative but painless, and only needs to be done once per SIM card.
Pre-paid airtime is readily available either at the airport or at a myriad of stores in and around the city.
All mobile operators in South Africa offer 3G (and limited LTE) data services. This is generally automatically activated, however, it is a good idea to ask for it anyway, if you plan to use data services. APN information is usually attached to the SIM card and automatically loaded upon insertion into your mobile device.
If you prefer to roam while in South Africa, please check the GSMA web site for your home network's roaming partners in South Africa.
---
Drinking Water
Tap water in all metropolitan areas in South Africa is potable.
In case you prefer bottled water, it is readily available throughout the country.
---
Time Zone
All of South Africa uses UTC +2 as a standard time zone.
There is no adjustment to daylight savings time in South Africa.
---
Languages
English is widely spoken throughout Johannesburg, and English speakers should experience no problems.
Other commonly spoken local languages are Zulu, Xhosa, Tswana Sotho and Afrikaans.
---
Food
Within walking distance is the Sandton City & Nelson Mandela Square shopping malls. These facilities contain numerous restaurants and fast food places.
Johannesburg's culinary palate is a good reflection of the country's "Rainbow Nation". The city plays home to some of the continent's finest restaurants, and you will be spoilt for choice.
Vegetarian, kosher, and halal meals are also easy to find.
---
Power
South Africa uses 220V/230V, 50Hz electricity.
Power sockets are based on the British BS 546 standard. The meeting room sockets will use these points.
The Hilton Sandton hotel has several rooms that have built-in power adaptors (including 2-pin European plugs). As South African plugs are not widely used internationally, travellers are advised to make provisions for their own power adaptors.
---
Shopping
Within walking distance, you will get to the famous Sandton City, Johannesburg's "Mecca of Shopping". Sandton City will cater to your most exotic shopping needs, dealing with anything from giraffe-skinned mats to famous international brand designer wear.
Adjacent to Sandton City is the iconic Nelson Mandela Square, where you can pose to have a photograph taken with this giant of a statesman, and then make time for a sumptuous meal from any of the excellent restaurants surrounding the square. The square also plays host to the Sandton municipal library and theatre.
---
Tourism
While in Johannesburg, you might want to take advantage of your time and arrange visits to these interesting places:
Apartheid Museum
Gold Reef City
Monte Casino
Soweto & The Mandela House Museum
Hector Pieterson Memorial & Museum
The tourist information desk at O. R. Tambo International airport will have a lot more information on tourist activities in Johannesburg.
---
Safety
Johannesburg is no different from any large metropolis. Care and safety should be exercised at all times.
The conference hotel provides in-room safes and guests are encouraged to make use of these to store their valuables.
---
Additional Information
For any additional information you may require to help make your trip to SAFNOG-1 as easy as possible, please send an e-mail to the SAFNOG Secretariat:
secretariat at safnog.org
---