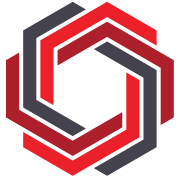 SAFNOG was established as a mailing list for technical operations engineers in Southern Africa.
---
Why SAFNOG?
As Africa developes her regional infrastructure, it has becomes more important to be able to build and sustain regional communities in support of the same. While not intended as a replacement for existing mailing fora, SAFNOG hopes to be able to provide a discussion forum, and build a community for matters specific to the sub-region.
---
SAFNOG-1 (2014) Meeting
---
Hosting SAFNOG Conferences
The SAFNOG Management Committee are now looking for proposals to host future SAFNOG events in 2016, 2017, 2018 and 2019.
The SAFNOG Management Committee welcomes proposals to host future SAFNOG conferences. Even though SAFNOG is open to the entire world, the meetings are physically hosted in a different southern African country each year.
Please use the general enquiry form to contact the Management Committee.
---
Sponsorship
We are working toward making SAFNOG a successful and operationally relevant event. To this end, we value your support and partnership in helping us attain that goal.
If you would like to contribute to the success of SAFNOG, kindly take a moment to download our Sponsorship Matrix here.
---
Past Meetings
---
Mailing List
The mailing list is targeted at network and operations engineers in Southern Africa. It is open to everyone from all walks of life around the world who is interested in technical operations activities in Southern Africa.
The mailing list was established to provide a forum for the exchange of technical information and the discussion of specific implementation issues that require cooperation among network service providers. To ensure that the list is a useful forum for discussion of relevant technical issues, participants are asked to respect these guidelines. Failure to do so can lead to posting rights being denied.
To subscribe, use the online form.
Note: You must be a subscriber in order to post a message to the mailing list.
---
Organisation
SAFNOG is open to all ISP's and Internet related organisations from around the world. As such it has no owners, just a small group of dedicated individuals who look after the mailing list and organise the regular meetings. More on the SAFNOG organisation.
---
Enquiries
For more information about SAFNOG or to contact SAFNOG, please complete the general enquiry form.
---